The importance of truth and nothing but the truth
My start-up journey into a freelance business…  Part 1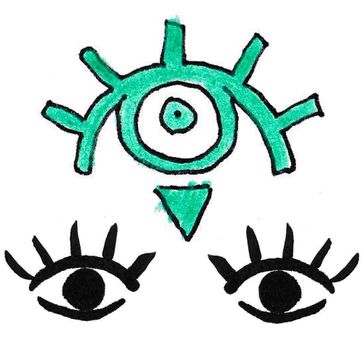 ...And still going
In June 2018, I finally graduated as a 2d animator. Since then I've read a lot of books on starting up your brand and business with the specific goal in mind to work on building my own artistic studio from the ground up. I've also read a lot of online blogs on the same subject to gain perspective from other startups. I have an account on Skillshare on which I am currently now on 91.5 hours of watching videos in the last 12 months and countless youtube videos on the same subjects. I listen to podcasts and read books on businesses, productivity and even stock trade content. In the last 13 months I have rebuilt my website on my own, designed my visual brand, wrote out a business plan, set up a marketing plan and all while working on a freelance job, a very cool animation production called Undone in Amsterdam. The project finished 3 months ago and will be on Amazon prime coming September. I went on vacation for 2 weeks and took it slow for another 2 weeks. Then I got on to creating content to improve my portfolio. I have done all that in the last year and have been on a nice roll. But in all honesty, I still have the feeling that I have no clue what I'm doing!
But starting out, I think many people feel the same way. And so far, like many others, this feeling has not stopped me in my endeavours to work and achieve my artistic business goals. I absolutely love what I do. And I consider myself lucky that I have achieved as much as I did. But I'm ambitious, and I hope I will be able to continue to draw, write, animate and all-in-all create wonderful content and art. And in this process I want to be honest and open about my business. To be completely transparent in my success and in my failures. Because we all have our success stories and also our tales of woo, yet I never read the failures in full detail. Mostly I find blogpost where they give a financial report on how much they are earning at present. But they do not always include the many difficult hurdles they had to overcome to get the amount they're earning now. It is in my opinion that blogs with tips about the "do's and don'ts" around business aren't enough. I completely understand why we don't wish to include our low points. We don't want to display our failures in fear of seeming weak and unprofessional. (Even now, I myself have the same hiccup and I doubt my decisions for even sharing this post). It is normal that we want to give hope to like-minded people to achieve the same success and start a community filled with success. But it is in my opinion that there are many downsides to that way of thinking. 
By giving examples where you only showing great results and even exaggerating your success, people are more likely to give up when they are not given what they are promised. By telling people "Look what I did, you can achieve it too!", without giving the full experience, is giving people misleading information. Rejection is very common and very frequent in any line of work. By not being honest about it, it will mark your brand or business as unreliable and as clickbait. 
"By not being honest about it, it will mark your brand or business as unreliable and as clickbait."
However, this conclusion may not be based on the actual solid facts you do provide, people can still feel like you are untrustworthy.  This can lead into having a negative impact on your business online. Or worse, your message is not heard or taken seriously. The road to success is difficult and even more difficult to keep once you got it. And it may not even be enough to learn from just your own failures. We also need to learn from others past failures, so that history doesn't repeat itself. It's what makes history knowledge so important. And yes, when becoming completely transparent, people are going to ask you more questions that can be intrusive and even annoying. Your way of doing business can be scrutinised by others. But by becoming more open about your way of business will filter out the people you don't want to work with anyway. It will improve your social proof. You can become recognised as a freelancer that not only understand others, but also truly wants to help others through your own experience. This is my thesis and my goal, and I'm going to discover if I am right or completely wrong. 
So in order to prove my theory, I'm going to do the scary thing and share both my successes and my failures. I am going to be completely transparent and take the scrutiny that may follow.  I hope that in the future I might break this stigma of seeming weak doing this. As of now, I am neither a success or a failure at present. I still am a start-up freelancer, living paycheque to paycheque with my work and loving it. But it is important to view how I got here. Where I am at present. And where I hope to be going. Hopefully by enlisting my experiences, I will give you insight into what to do…. And what to absolutely not do. (So yes, this is another "do's & don't" blog. Just my version of it.)

THE PAST (Also known as; My slow and backwards starting out)
The moment I stepped into the KvK( the Dutch "Chamber of Commerce") to enlist myself as a freelancer was in December 2016. My mother died in May 2016. I was in the process of graduating from school, but when my mother died, the loss was so great that everything came to a stop. I had a hard time finishing school after her death so I took a sabbatical year. Student loan income stops at that moment and so I was without income. Not wanting to put financial pressure on my partner Niels, I took a job at a hotel restaurant as a dishwasher. It was hard work, but all-in-all not bad. But in those few months I became more and more unhappy. I was grieving, but out of stubbornness and pride I denied that I needed help in my grief. Then the panic attacks started to happen. The first panic attack was at the hotel. At the moment I didn't understand what it was. I thought I was dying and I was frequently ill. My partner and I came to a conclusion that the work in the hotel was probably too strenuous on me. After discussing it with my partner I quit at the dishwasher and pursued freelance work. It would be harder to get income, but I could do it a home on my own time. That was in december 2016. 
Starting January 2017 I was going to be my own business and show my family that everything was going to be just fine. I worked hard. I went to conventions (where I sold almost nothing). I written and illustrated my first children's book "The Stolen Star". I got a few paid assignments and delivered them to the best of my abilities. And all the while, the panic attacks were still happening. And the attacks were more and more frequent. It became so bad, after awhile I was afraid to leave my house. I was stubborn for a long while, but eventually I came to understand that I really needed help. And learned to ask for help at the same time. I went to counseling for a year and am proud to say I went through the entire endeavour without prescribed medication. My grief, fear and anger found a place. After the sabbatical year I was able to come back to school and luckily graduated last year. My freelance career was put on a halt in that school year. But I've been actively pursuing my career ever since.

Looking back on it….
 ...it wasn't an unexpected blow that made me delay my career. It was just unexpected how hard that blow would impact my life. My mother was very important to me. She was suffering from cancer for 4 years and even then, nothing can prepare you for the grief and the hurt when that part of your life is suddenly over. It gave my freelance career a very slow and tiresome start. But we must remember that it could happen to anyone. There will be unexpected setbacks in life that will impact not just your working life, but also your everyday life. 
 "A death, a disease, a divorce, an accident, an invasion, an assault. None of which you can control or completely prevent from happening."
 A death, a disease, a divorce, an accident, an invasion, an assault. None of which you can control or completely prevent from happening. But I've learned that there are a few things you can do.
Be mentally prepared that things can happen. Always expect that the unexpected can happen. It's not your fault if it did happen. Cause even when you are prepared for it, the repercussions of certain events, good and bad, have a massive effect on our lives. We are after all only human. We can work on ourselves when something happens. And we should before moving on to everyone else. 

Know that everything you do in life and work will take a lot of  time and effort. We've heard it a million times, but to stay motivated and put the time and effort in your ambitions is a true hardship. But having that motivation is something to hold on to when all seems too difficult. It can be  your wife, your husband, your children, your pets, your house, your life. It's a hardship to hold on, yet rewarding when you do.

Ask for help! Mentally, physically or even financially, we can find ourselves in situations that are hard or simply impossible to fix ourselves. Whether it is your pride withholding you to ask for help or being afraid to become a burden to others, sometimes you just need a little help. If they say no, then ask someone else till they say yes. And then most importantly, accept it.

Take care of your body and listen to the symptoms. It took me awhile to realise that what I was feeling, was literal panic. I have been feeling nauseous and my body tingled all over when I would wake up. My body knew before my self-conscious knew that there was something wrong with me. By noticing the symptoms, you can beat the repercussions.
 These are a few lessons I've learned from my own experiences in the last three years, which I now share with you. And they are lessons you have probably heard before… So have I. If I had followed a few of these lessons three years ago, it would not have resulted in some of my lowest moments.

At my lowest moments,
 … I felt a little lost. Paid assignments were low, so I went to conventions to hopefully generate a little extra income and show my face. But I would not sell enough to even break even. In fact, I was losing money. One of the best conventions in NL is the Dutch Comic Con. I would share my booth with other artists and have the best time. My work would be praised, but not enough was sold for me to break even. The worst was a convention where I had spent around 600 euros on expenses, including a hotel stay… and got an income result of only 81 euros. I felt absolutely miserable. It wasn't worth the effort anymore. So I decided to quit the conventions and focus on other things. However much I love the conventions and meeting new people, it just doesn't provide enough revenue for me. I will go back someday, or go when I can keep the expenses to a minimal. But I still consider going to conventions my biggest failure starting out.
My highest moments,
So far my personal highlights was finishing my short story 'The Dove Keeper' and my children's book 'The Stolen Star'. It seems like a small achievement to some, but for most artists, I believe they can understand the struggle of finishing a passion project. Finding time and spending money on it, can be very straining for any starting artist. Another highlight for me was graduating and finishing my graduation short NIMF. It was such a relief. Having NIMF globally viewed at film festivals was a great plus. 
And finally a big highlight was joining the animation department (ink&shading) for the tv-series Undone on Amazone Prime. The work was tough, but very rewarding when seeing all the parts coming together. It was a pretty cool freelance job to get right after graduating and I've met great people with whom I hope to work with again someday! 

THE PRESENT (which is as I'm writing this in August 2019)
At present I've been keeping busy... and also very distracted. I've not come to the conclusion yet whether it is a good thing or a bad thing to be working on so many things at the same time. Not because it is hard to keep focus on just one thing, but because it is hard for me to focus on work when I'm working from my living room. It's basically why my nr.1 is my priority.
Looking for a studio workspace

Looking for jobs

Pitching my new animation short

Creating content for experience and social media

Setting up online shops

Setting up a book club

Planning an illustrated book or a series of short stories

Blogging
Now, many of you will be saying, that's a lot to be doing at present! I also know that there are some who would say that I could be doing much more. But this is what has been put unto my priority list of goals that I want to accomplish this year. next year the list will probably be more extensive. But to show why I put these goals on the list, I will gladly elaborate;
My nr.1 is a financial risk. At the moment I don't have many paid jobs booked and renting a studio will  be a monthly cost in rent, internet, supplies and occasionally travel. I've taken every risk factor into consideration of course. In the end I concluded that a productive workspace is important in order to create a more productive atmosfeer to create more content and represent myself as a professional freelancer. And luckily I am not going into this endeavour alone. I've gone into a partnership with Melissa Brouwer, a concept artist and longtime friend, to find an office/studio together and to split the expenses where we can. Together we can stay motivated and driven to create great stuff! We already got a few spaces in mind and are in contact. 
Nr. 2 is a freelancers ongoing battle when starting out. When the job is done, we have to look for other jobs. Soliciting, networking, negotiating, finding representation and connecting to other artists is all part of the gig. I might elaborate my experiences on it in the future with another blog post. For now, it is a hustle to get jobs and rejections are part of the spiel. The trick I pursue at the moment is to keep putting myself forward and work on my people skills. Because honestly, I have trouble with strangers.
My nr. 3 is going to be time consuming. Creating a flawless pitch and then having it approved is a tricky business. Luckily I am not going to do it alone. I have already contacted Knisper animation, and they are willing to help me produce this animated short! It is now up to me to collect the right data and deliver a killer pitch!
My nr. 4 is purely to use up my free time for everything I'm stuck on. Illustrating, animating, or any kind of experimentation is important for any creative freelancer. I am no different. It is in my opinion that we should take a little time into self improvement. This not only helps me grow, but also gives me content to share my improvements. So when I am stuck on certain projects, instead of wallowing about it. I rather work on other little things to keep in the flow. The only downside is that not a lot of these experiments become completed.
Nr 5 is my little entrepreneurial side project. With a webshop I hope to create a little passive income. Using Redbubble, Society6, Payhip and my online shop on my website. However, setting up such an endeavour is also very time consuming. But most of it is already set up and active. Keeping it up to date is the most time consuming part. So far it hasn't generated any relevant passive income. It's all still very experimental and I will keep everyone up to date on how it will turn out.
Nr. 6 is a passion project of mine. I wanted to have a get together with like-minded women in the creative industry and have books help us in the workplace. What better way to do that than with a book club. I won't go to much into it here, but you can read all about it here.
Nr 7 is because I love to write. But never seem to have the time. By planning it in at least a few hours in the week, I am able to do so. But I want to give the project a bit of structure, which I am figuring out as we speak.
Nr. 8 is last, because it is non-profit. Or at least. I see no profit stemming from it. I absolutely love blogs and blogging is something I want to do. I am not in the position to monetize my blog as of yet. Even with the few affiliate links here and there. This may change in the future. But it won't be a prioritised topic on my list. Yet here I am, blogging away at it.

How I feel at present
I can honestly say… I am stressed! But it isn't a bad kind of stress. It keeps me on edge to move forward instead of standing still. I haven't had any panic attacks for a year now (I've probably  jinxed it now). I am feeling more confident in my skills than I was before. I keep myself busy, but don't worry as much as I did before. But I do still worry. I'm very much afraid that I might fail. But I'm at the same time trying to remember that I have to finish first, before assuming I've failed before I've even started. I take a lot of breaks to keep the risks of having a burning out to a minimum. I've learned to listen to my body and keep it more healthy and stable. So even if I am stressed, I feel good enough  at present.
And this self-reflection is important for everyone. Most hard workers tend to focus on what has to be done and forget to stop and look at themselves. How you feel, what you think and if you are happy and healthy. I have an analog agenda (because I'm old school) in which I not only keep my appointments, but also keep track of my state of mind. If I was sick that day, if something great happened, if something bad happened, if I achieved my goals that month or if I screwed up somewhere. I keep track of it per week. And then at the end of that month, I give that month a rating. It keeps me sane and motivated to be happy and healthy. 
 "To visualize my goals on the page and give me structure to my life."
To visualize my goals on the page and give me structure to my life. It also makes choosing my priorities a lot easier. And that works for me. You just need to think about what will work for you. What are you doing at present, and is it important to focus on right now?

THE FUTURE (or rather, what I would like to happen)
Win a lottery, invest in a large studio building and start producing a dutch animation feature film! I would absolutely love for that to happen in the future, but let's keep it realistic again for now (not saying it won't ever happen. It totally could!... but unlikely). 
It is always good to have a goal plan for either the end of the month or year. It heightens productivity and progress. I want to share my goals and plan here for the next 6 months and then come back with another post to see how much I've been able to achieve. Why it succeeded and why it failed. 
Am working from a studio/office

Found at least 3 well paid jobs

Found funding for animated short

In the middle of the production of short

Finished the first draft of a short story

Have a little passive income from shops

Have monthly book club events

Created more blog posts
Already you can probably tell there is a huge flaw in my future plans. I am doing too many things at the same time. But I never said I am going to be able to achieve all of this in 6 months. It's the goal. A lot can happen in 6 months and plans change. It's not an excuse by saying this, although it may seem like it to you. But it isn't good for anybody's health to stress on the completions of these tasks. I've set my goals and have made my plans to achieve them to the best of my abilities. And if I don't finish them in 6 months time… well. I'll just have to achieve my goal in the next 6 months. 
Consider for yourself where you want to be in 6 months with your business.  Doesn't matter what it is or what you want to have done. Just have a good think about it. 
 "Make a list of your priorities and what you wish to achieve. "
Make a list of your priorities and what you wish to achieve. Then have that list in your sight at all times (this is what I do). It is a great reminder to keep you on the right track. And like I said before, if the end of the 6 months are over and you haven't been able to achieve all the goals. Don't worry about it. Evaluate if the goals are still relevant and then make a new list with the new goals you have for the next 6 months. This list is a guideline for your business, not a gospel for your business.
See you in 6 months in Part 2 of my STARTUP JOURNEY INTO A FREELANCE BUSINESS.